Purrfect Palace
As cat owner or owner to be, you would know that cats simply love to roam around outdoors, explore and sunbake. However this can be problematic due to cars, dogs, wildlife and other stray cats. Local councils across Australia are encouraging cat owners to keep their pets inside at night to prevent harm through injury or disease whilst protecting endangered wildlife. Our cat enclosures allow your feline friends to climb, leap, jump and explore the outdoors in the purr-fect safety of our cat enclosures for sale!
Fast Facts:
–          Customization: extended run available now
–          Weight: 88kg
–          Assembly: 2 hours
–          10mm x 10mm welded galvanised wire mesh
–          Size: 2.65m long x 2.6m W (including nesting boxes) x 1.9m H (+ extra 50cm for chimney)
–          Heavy Duty Timber: 30mm thick with 12mm cladding
Even the fussiest of cats will enjoy the luxury of this cat run!  Outdoors in purr-fect safety!
×
Fill in the form to download our eBook
Thanks! Now downloading....
What you need to know
Your cat will live longer; due to being safe and content
You will maintain happy neighbours; no unwelcome cats in their garden
Housed cats are statistically healthier; this means fewer vet bills
Snuggle Box
Ideal for sleeping, this cosy area will make your cats feel safe and secure. Simply add cushions, blankets, or a basket for the ultimate in feline palatial comfort (see images). If using for more than one cat, simply put the divider in place to create 2 snuggle boxes. For all those times you want to cuddle with them instead, this area also enables you to access your kitty from the outside with ease by simply lifting the lid.
Play Bars
By nature, cat's young or old love to play, and the play bars allow you to be as creative as you like. Simply hang toys from the bars will provide endless fun and entertainment for your whiskered feline friends. These are easily removed for cleaning, or can be screwed into place for your cats next trapeze act. You will be surprised at the joy they get from climbing over, under and through the play jungle you create for them with these bars.
Timber
To ensure your enclosure withstands the harsh Australian climate, we only use timber that is weather resistant, mould resistant, termite/white-ant resistant and also chemical free. Thick A-grade timber that has been slowly kiln dried is used – this guarantees it for a long life. We are confident with the strength and durability of our cat enclosures, that we can comfortably offer you a 12 month warranty. If you want to get creative, you can paint the cat enclosure! Really make it your own by adding the name of your cats (see images above).
Security
Unfortunately, any feline friend can be subject to nasty predators such as birds, snakes, dogs and other stray cats. Therefore, we use 10mm x 10mm galvanised wire mesh, which is fixed firmly in place to stop them from getting in and harming your kitty. We have also added locks, sliding bolts and padlocks to prevent them from pushing anything open. For extra security, be sure to check out our Motion Sensor Light and Wire Mesh Flooring for the ultimate in security add-ons.
Ventilation
As much as cats love to sun bake, adequate ventilation and shade is vital. The cat enclosure has the added benefit of sliding windows, extra high ceilings, and a chimney that is capped off to maintain a well-ventilated environment. Being constructed from timber, it will naturally be cooler in summer and warmer in winter.
Mobility
The best part about this cat enclosure is you can move it! No costly permanent fixtures to the house. No need to worry about when you move house, or simply want to re position it in your backyard, just grab a second pair of hands and move it as you please!
Roof
The roof features stylish tongue and groove style timber cladding, which also ensures it is water proof.
×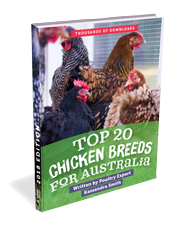 Fill in the form to download our eBook
Thanks! Now downloading....
Hardware
Everything you need to construct your Purrfect Palace is included and labelled clearly. Everything has been galvanised for longevity and durability. We are proud of our enclosure, so every last bolt and screw has been built to last.
Assembly and Instructions
Every item in the box has been numbered, and detailed instructions have been personally written and included so assembly of your enclosure is easy and stress-free. All the holes have been pre-drilled, plus the locks, hinges, latches, wire mesh and doors are all complete. All you need is a power drill with a Phillips head bit plus an extra pair of hands – simply bolt the panels together and screw the smaller parts on. Don't worry as we're also here to help if you have any questions during assembly; simply call or email us.
Delivery
We deliver Australia wide! Simply enter your postcode into our postage calculator above for an instant freight price. We have partnered with couriers that will home deliver 99% of the time and you don't have to be home! We have an authority to leave on all orders in case you are not home. This allows you to get your order faster and removes any chances of you having to pick it up from the depot and ultimately avoids any re-delivery charges. If you have any questions or concerns about delivery, please call us 1300 763 133 and we will get it sorted for you!
Our Chicken Help Guarantee
Need a friend who is a chicken genius? At Backyard Chicken Coops we wrangle poultry matters with both hands. Do you have a girl who has gone a little gloomy? Are the foundations of the pecking order beginning to crumble? Or do you simply need to know the difference between chicken crumble and pellets? Don't let your burning chicken questions char on one side. Turn to us and we will be there to have a cluck about the best chook solutions for you. It's our after-sales guarantee to you.
Optional Extras
Nothing is too good for your girls! Treat your chickens right with these Optional Extras, specifically designed to suit our coops!
---
---
Did you know?
Free-range hens lay eggs with; 2 times the omega 3's
4-6 times more vitamin D
3 times the vitamin E
7 times more beta carotene 2/3 more vitamin A
1/3 less cholesterol
1/4 less saturated fat PLUS they're guaranteed to taste better!.