We think chickens are the cutest pet you can keep, They are affectionate, curious and funny feathered friends that make any backyard the best place to be! Check out our top 5 picks for cutest chook videos here. Think you've got a better one? Share it with us on our Facebook!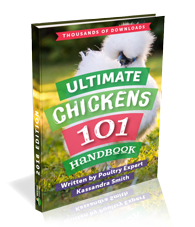 Download our Ultimate Chickens 101 Handbook
Form is processing, please wait…

Thank you, it's on it's way now to your inbox!