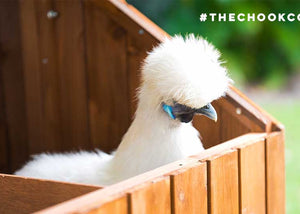 July 18, 2020
Hello chicken keepers! I couldn't help but share this video with you - it's just adorable! I can't resist sharing every Silkie video I find...
January 29, 2017
Hello chicken keepers! It's the year of the rooster, let's hear it from the boys! Prepare for the cutest rooster crow you've ever heard! SQUEE! :P...
Join over 100,000 readers every week.
Ask our resident poultry expert - it's free

Got a problem? Need to know something but short of time?

Just click the Request Help button and fill in the form. Our poultry expert will respond same day between 10am - 5pm Monday to Friday AEST.

Forget reading 1000+ words, just ask us!
Submit your question to our resident poultry expert - it's free