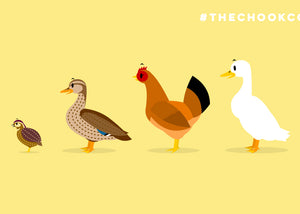 July 18, 2020
Hello chicken keepers! Or should I say, hello poultry keepers! The backyard isn't just for chooks anymore: people the world over have clued in to...
February 02, 2017
Hello chicken keepers! If you keep up with all the latest chicken chatter, you'll know that Guinea Fowl are all the rage right now. When...
Join over 100,000 readers every week.
Ask our resident poultry expert - it's free

Got a problem? Need to know something but short of time?

Just click the Request Help button and fill in the form. Our poultry expert will respond same day between 10am - 5pm Monday to Friday AEST.

Forget reading 1000+ words, just ask us!
Submit your question to our resident poultry expert - it's free